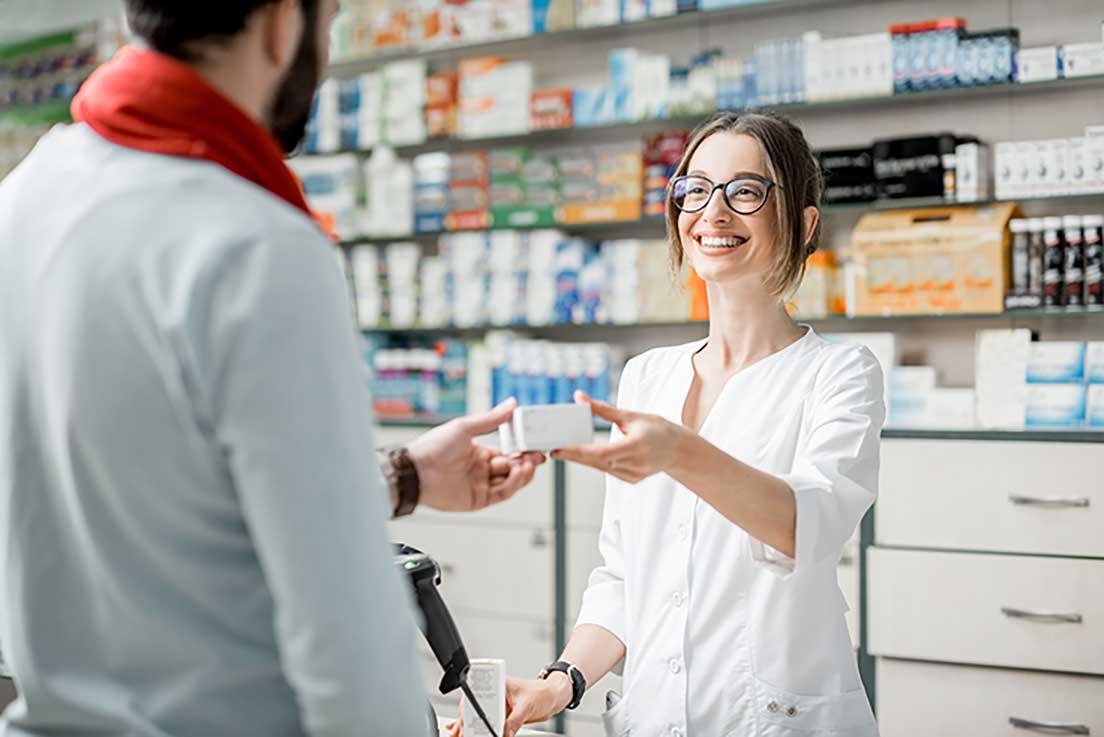 4 Reasons Why You Should Consider a Career as a Pharmacy Technician
Posted on November 03, 2020 | 2 min read
If you have always wanted to make a career shift to healthcare, there's no better time to get started than today. Healthcare occupations remain to be in demand, and in fact, according to the Bureau of Labor Statistics (BLS), employment in the field is expected to increase to 15 percent between 2019 to 2029, which translates to around 2.4 million jobs. Approximately 400,000 are pharmacy technicians, the BLS adds, who can expect the pharmacy technician salary to be quite competitive too.
This demand is driven by an aging population and the growing need for healthcare professionals and their specialized services.
Whether you've always been a pharmacy technician or are thinking of exploring a new profession, we will tell you what you need to know about how to become a pharmacy tech and why you should become one.
Pharmacy technician tasks and functions
To get a better grasp of the role a pharmacy tech does, it's good to learn what their day-to-day functions are.
Under the supervision of registered pharmacists, they collect pertinent information from patients, customers, and health workers for medications, medical labels and packing, inventory, and prescriptions. They may also be tasked to do administrative functions.
4 Reasons Why You Should Become One
Now that you have an idea what pharmacy technicians do, here are 5 reasons why it's worth becoming one.
1. Pharmacy technicians will remain to be in demand in the coming years.
Pharmacy techs can be found in a variety of healthcare settings, including hospitals, insurance companies, community pharmacies, home infusion pharmacies, clinics, and many others. Apart from an aging population, the BLS attributes this demand to the constant development of new drugs, a general shortage of registered pharmacists in the US, and certification.
In fact, in the next eight years, recent BLS statistics project growth in employment opportunities for these professionals at 4%.
As of 2019, pharmacy technician salary averages $33,950 annually (BLS).
2. Pharmacy technicians help save lives.
People think that pharmacy technicians are all about manning the register and filling out prescriptions, but the truth is, they are crucial to ensuring patient safety. Pharmacy technicians possess the knowledge of both prescription and nonprescription drugs, their uses, contraindications, indications, and other important information that help save lives.
The hazards of wrongful prescriptions and misuse of over-the-counter drugs are a reality too. With their pharmacology expertise, pharmacy techs can help abate this.
3. Career advancement is possible.
Pharmacy technicians can actually move up the career ladder, especially with the establishment of certification for pharmacy technicians. As you gain more experience, your opportunities to manage, supervise, and even branch out to a whole new healthcare profession also grows.
4. You can study and get a degree as a Pharmacy Technician course in just 4 months – online.
You don't have to spend years in school to become a pharmacy technician. In fact, you can study and get certified in just four months through online courses offered by regionally accredited schools in the US.
Several scholastic institutions in the country have partnered with US Career Training Programs to offer the 4-month Pharmacy Technician Degree Program to learners in the US. These universities include:
Auburn University

Clemson University

Louisiana State University - Shreveport
These means learners who enroll through US Career Training Programs can study the course wherever they are and at their own pace. They would also be provided aids and materials to help them in their study after enrollment, including:
books

laptop

mentor support

career assistance

12 months PRO subscription to CampusEd and access to 1,600 micro credential courses and further skill up in your chosen industry
View Pharmacy Technician Course
For those who are under financial constraints, several grants and methods are available to enable them to still enroll once they are approved. This includes the MyCAA grant and Workforce Grant.
How to Become a Pharmacy Technician
To become a pharmacy technician, you can get in touch with a US Career Training Programs representative through chat or through Facebook messaging. They can help you out with everything you need to know and help you get started using a financing option or grant that is most suitable to you. See for more MyCAA Courses.
Related Posts
Most Popular
Editor's Pick