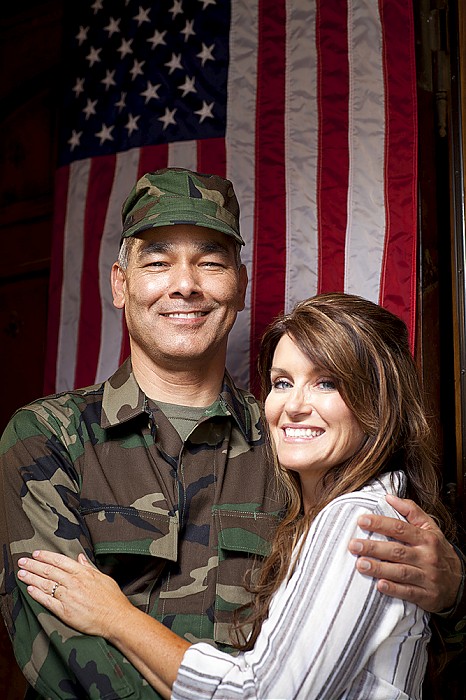 Using MyCAA Grant to Pursue a Career Path
Posted on March 12, 2021 | 10 min read
If you're a military spouse who wants to study a specific course to pursue a career path or employment, you might want to consider looking into applying for a MyCAA grant. Sponsored by the Department of Defense (DoD), this welfare program for service members extends tuition assistance to eligible military spouses, so they can enroll in one of over 300+ online courses and ultimately, obtain employment.
What is MyCAA?
The Military Spouse Career Advancement Accounts Program (MyCAA) is a career and employment advancement program designed to help eligible military spouses pursue a certificate program, Associate's Degree (excluding those in Liberal Arts, General Studies, and Interdisciplinary Studies without a concentration), licensure, or certificates in MyCAA-approved colleges and universities across the US. This, in turn, increases their employability in emerging markets and in-demand occupations.
With a MyCAA scholarship, students can enjoy tuition assistance of up to $4,000 (maximum), which can be used to enroll in portable courses offered in the student's school of choice (provided it's a partner institution of MyCAA).
What does the
MyCAA grant
cover?
The $4,000 fund covers the following:

Tuition costs fees for certificate programs or Associate Degree


Course curriculum/ training courses

Licensure or examination fees and costs for obtaining a certificate or certification within an approved testing agency in the US
MyCAA does have a few exceptions on usage. In general, MyCAA scholarship cannot be used for tuition costs, training courses, and examinations leading to an Associate Degree in General Studies,Sciences, Liberal Arts, Social Scienes, Health Sciences, and Interdisciplinary Studies with no concentration.
Eligibility
Military spouses may be eligible for MyCAA scholarship if their spouse is:
An active duty Army, Navy, Air Force, or Marine service member, or activated Reserve member OR

A National Guard and/or AGR who is on federal Title 10 active duty orders as reported in DEERS

Is in pay grades E1-E5, W1-W2, or O1-O
If your spouse is a Guard/Reserve member in an Alert, Transition Assistance, or Post Deployment status, you may not qualify for the program. For those who are interested in taking a portable course but are not eligible for MyCAA grant, USCTP offers flexible payment plans that enable students to enroll and pay for a course in interest-free installments.
What courses can you take under MyCAA?
MyCAA schools offer a wide range of online training programs across multiple high-demand disciplines. These include courses in the following fields:
Academic and sciences

Accounting

Business and management

Counseling or life coaching

Creative arts

Economics

Education and child-focused programs

Information technology

Green programs and sustainability

Health and fitness

Hospitality and travel

Law

Healthcare
What are certificate programs?
Certificate programs are programs that lead to certification upon completion. They are ideal for individuals who wish to finish a specific course early and/ or seek employment in a specific industry as soon as possible. Once completed, such programs help students obtain an entry-level position in a specific field.
For programs that require licensure, please make sure to check state regulations and requirements where the MyCAA school you intend to enroll in is located.
Benefits of MyCAA
Hundreds of portable courses from

MyCAA schools

to choose from, all available online

You can study whenever your schedule allows it

MyCAA courses are location-independent, and can be studied whether you're currently within and outside the US and wherever your spouse is currently stationed

Tuition costs and licensure and certification fees are covered by MyCAA, up to a maximum of $4,000 MyCAA extends up to $4,000 in tuition assistance.


DoD figures show 87% of military spouses are civilians. MyCAA is an accessible solution for civilians spouses of service members who are looking into building a career in high-demand fields.

Courses take less than a year to complete
How long do MyCAA courses take?
Online MyCAA courses typically span 4 to 9 months, depending on the course you will take. And because courses are self-paced, the curriculum is accessible online for a specific period of time even this period.
Can I still apply for MyCAA even if I reside outside the US?
One of the best things about MyCAA is you don't need to attend physical classes in MyCAA schools to complete the program. All courses are available online, so you can study at your own pace, wherever you are. If, for instance, the course requires that you complete externship in the US, we can help facilitate arrangements on your return to the US for externship.
Will I be able to apply for a job after finishing a MyCAA course?
MyCAA courses are designed in a way that once you complete all course requirements, including externship (if required by the course), you will be job-ready, able to seek and obtain employment.
Are there annual cap waivers?
There is an annual fiscal year cap of $2,000, but annual cap waivers are available if there is an upfront tuition cost that exceeds $2,000.
How do I get started?
You can start by searching for universities/ colleges and programs on our website. Click on any course to view its details, such as course outline, duration, program inclusions, financing options, and externship requirements (if available).
Related Posts
Most Popular
Editor's Pick