MyCAA
Complete Programs (Online + Externship + National Certification)
Up to $4000 Scholarship Grant for eligible US Military Spouses whose spouse's pay grade are within E1 - E5, W1 - W2, O1 - O2 and in active duty.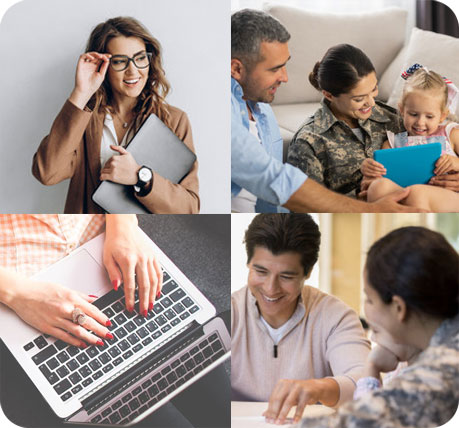 What is MyCAA?
MyCAA is a $4000 education grant for eligible US military spouses of service members on active duty in pay grades E1-E5, W1-W2, O1-O2. Spouses married to members of the National Guard and Reserves in the same paygrades, in title 10 orders, are also eligible.
MyCAA Approved University Partners
Regionally Accredited. Non Profit. Awarded - Military Friendly.
Loading...
Why US Career Training Programs?
US Career Training Programs (USCTP) works in partnership with regionally accredited universities. Please see here for our list of MyCAA Approved university partners.
A 2005 study by the U.S. Government Accountability Office (GAO) found that, in making decisions on credit transfer, about 84 percent of U.S. higher education institutions considered whether the sending institution is accredited, and many had policies stating that they would accept credits only from regionally accredited institutions.
- US GAO.Gov
Students will also be fully equipped with necessary job aids for their program at no extra cost, such as books, workbooks, laptop, mentor support, hands on training through externship PLUS job placement assistance and 12 months access to CampusEd that gives students access to over 1600 microcredential courses that are industry recognized.
Will I pay for anything?
For as long as you qualify for the MyCAA grant, the cost will be fully covered by the grant and there will be no out of pocket expense from you.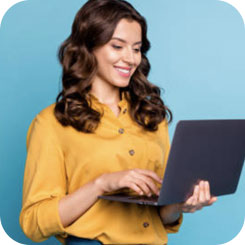 What are your MyCAA Programs?