Cleveland State University
Founded in 1964, Cleveland State University is a public…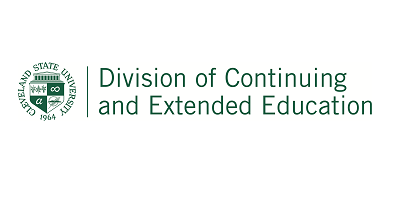 Cleveland State University
Founded in 1964, Cleveland State University is a public research institution with nearly 16,000 students, 10 colleges and schools and more than 175 academic programs.
According to the Brookings Institution, CSU is No. 18 in the U.S. among public universities that fulfill a critical dual mission: providing upward mobility and conducting impactful research. CSU is the only Ohio university in the top tier of the Brookings list.
The Division of Continuing and Extended Education offers a wide array of lifelong learning, workforce development, industry certifications and other programs for adult learners in the Cleveland community and beyond. Our non-credit courses meet professional education and personal enrichment goals.