Sports Health & Personal Fitness Specialist
Overview
The exciting field of sports nutrition combines the sciences of nutrition and exercise physiology. Fitness trainers and instructors lead, instruct, and motivate individuals or groups in exercise activities, including cardiovascular exercise (exercises for the heart and blood system), strength training, and stretching. They work with people of all ages and skill levels. Our two-level fitness program coupled with Kinesiology will prepare students for a career in fitness training.
Personal Fitness Trainer –Level 1 contains essential information for students interested in a career as a personal trainer. This program provides an introduction to the profession along with coverage of exercise physiology, biomechanics, anatomy, motor learning, and nutrition. In this Personal Fitness Trainer –Level 1 program you will learn how to establish goals for clients and assess strength, flexibility, and risk as well as develop resistance, cardiorespiratory, and flexibility training programs. Learn to be a Personal Trainer and change people's lives!
Personal Fitness Trainer -Level 2 prepares you to take the ACSM's certification exam. This program elaborates on all major aspects of preventative rehabilitation and fitness programs. We provide students with the information necessary to address the knowledge, skills, and abilities (KSA) set forth by ACSM. The contributions of experts in the field are featured, showcasing their expertise in physiology, kinesiology, fitness, cardiology, pulmonary medicine, and epidemiology. The content of this program comprises both theoretical and practical physiological concepts, with related examples of exercise testing, training, and programming.
Our Sports Nutrition course takes a personalized approach that guides you through the elements of carbohydrates, fats, proteins, minerals, vitamins, and fluids using case studies and practical applications for working with athletes. You'll be introduced to the functions of these nutrients, proper dietary intakes, and how they affect your body. Proper nutrition is vital to overall athletic performance and experience. To get a job in the sports nutrition field, you need to understand current guidelines, emerging research, and be able to apply knowledge to athletes of all ages. This course will meet those needs by using the most up to date information and tools.
Certification
Financial Aid
See where this program is available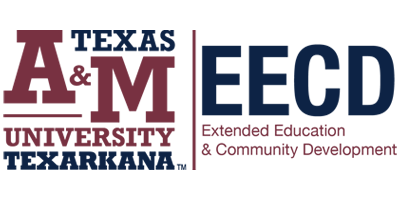 Texas A&M University - Texarkana