Personal Fitness Trainer Specialist
Overview
Personal Fitness Trainer – Level 1 contains essential information for students interested in a career as a
personal trainer. This course provides an introduction to the profession along with coverage of exercise
physiology, biomechanics, anatomy, motor learning, and nutrition. In this Personal Fitness Trainer – Level
1 course you will learn how to establish goals for clients and assess strength, flexibility, and risk as well
as develop resistance, cardiorespiratory and flexibility training programs. Learn to be a Personal Trainer
and change people's lives!
After completing this course, you should be able to:
Identify current trends in the field of personal training
Recall biomechanics and nutritional needs for fitness
Define coaching and behavior modification theory
Identify the steps for an initial client screening and exercise program development
Recognize the principles for starting your own business and how to address legal issues
Certification
Upon successful completion of our Personal Fitness Trainer Level 1 and 2 courses, students will be
prepared for an entry-level position as a Personal Fitness Trainer in a health & fitness setting and will be
prepared to sit for the ACSM national certification exam to become a:
Certified Personal Trainer (CPT).
Note: Inclusion of National Certification exam vouchers vary from school and payment / finance method. To check if they are included, you may message any of our advisors through any of our available channels here
Financial Aid
See where this program is available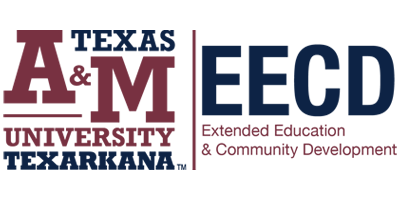 Texas A&M University - Texarkana