EKG Technician
Overview
EKG technicians are in demand! EKG technicians work in physician's offices, hospitals, clinics, and other healthcare facilities and organizations. EKG technicians also work for insurance companies to provide data for health and life insurance policies. Similar to other growing healthcare professions, the demand for EKG technicians is expected to continue to grow substantially.
This program covers topics and processes critical to conducting and interpreting electrocardiograms (EKGs). To begin, learners will review the anatomy and physiology of the heart. From there, learners will go on to explore the technology used such as the EKG machine. Next, participants will learn how to interpret a rhythm strip. And finally, learners will discover the details of a myocardial infarction. Successful completion of this program will help prepare learners to perform the role of EKG technician.
Program Objectives
After completing this program, learners will be able to:
Apply the basic electrophysiologic principles of cardiac conduction to the anatomy and physiology of the body
Identify proper placement of leads to ensure an accurate and consistent EKG reading
Evaluate various EKG rhythm strips following established normal criteria for each of the wave forms and intervals
Analyze a variety of EKG rhythm strips, identifying rate, rhythm and intervals
Analyze a variety of EKG rhythm strips for common dysrhythmias
Apply an understanding of the technical aspects of the EKG machine to the correct use of the machine and interpretation of artifacts
Describe the functions, associated terminology, types, and rhythm strips of pacemakers
Describe diagnostic electrocardiography in terms of goals, types, procedures, indications, and contraindications
Explain how to interpret a 12-lead EKG strip
Explain myocardial infarction in terms of physiology, symptoms, and EKG interpretation
Describe common cardiac medications
Certification
There are several EKG technician National Certification exams that are available to students who successfully complete this program:
ASPT – Electrocardiograph (EKG) Technician exam can be proctored at a local testing facility and are available to all students who complete this program
NHA Certified EKG Technician exam can be proctored at a local testing center and are available to all students who complete this program
Note: Inclusion of National Certification exam vouchers vary from school and payment / finance method. To check if they are included, you may message any of our advisors through any of our available channels here
Financial Aid
Grants (Military)

MyCAA for Eligible US Military Spouses
MyCAA is a $4000 education grant for spouses of service members on active duty in paygrades E1-E5, W1-W2, O1-O2. Spouses married to members of the National Guard and Reserves in the same paygrades, in title 10 orders, are also eligible.
MyCAA covers: tuition, externship and national certification exam vouchers
Our university partners provide, as job aids, at no extra cost: books / workbooks, laptop, mentor support, 12 mos subscription to CampusEd, job placement assistance.
To see if you qualify, message us here
Army Credentialing Assistance

The Army Credentialing Assistance (CA) program is a government-instituted training and education program that provides a grant of up to $4,000 to eligible soldiers. The grant can be used to enroll in more than 1,600 industry-recognized off-duty career-training certificate programs, licensure exams, and academic or vocational credentials, and even re-certification. It was first made available in October 1, 2019 to the Fort Hood, Fort Campbell, Fort Carson, Fort Drum, Fort Riley, and JBLM bases. As of January 1, 2020, the program is available to all installations.
To see if you qualify, email us here
Grants (Non Military)

We have partnered with private institutions to provide assistance to qualified students. The Workforce Grant is in place to help reinvigorate the workforce amidst the ongoing pandemic. If qualified, a student may receive up to 50% of tuition assistance.
To see if you qualify, message us here
Payment Plans

Zero Interest Monthly Payment Plans

Payment plans are available for any student at zero interest. This option is available for every university partner. Click here for a complete list.
See where this program is available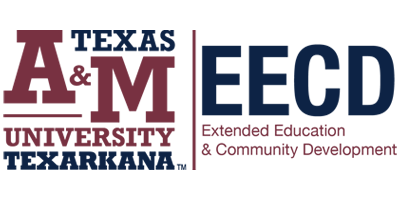 Texas A&M University - Texarkana