Assisted Living Technician
Overview
Assisted living is for the adult who needs help with everyday tasks, but desires to live somewhat independently and do not need full-time nursing care. They may require various levels of help in dressing, bathing, eating, toileting, or ambulation/transportation to other areas. Many assisted living facilities are part of retirement communities or a senior housing complex, and may be in close proximity to or even a part of a nursing home or a long-term care facility with full-time nursing care if the patient needs this level of care.
This comprehensive program prepares learners for a position as an Assisted Living Technician. Emphasis is on providing care to clients living in retirement communities or senior housing complexes where full-time care may not be required, but an understanding and professional staff is necessary to be there for them when needed. Seniors in these communities may require various levels and types assistance depending on their specific situation, needs and wants. Assisted Living Technicians are compassionate, caring and skilled healthcare professionals that provide this assistance or care for the peace of mind of both the senior population in their charge and the families who wish to see their loved ones continue to thrive in their later years. This program will ensure learners are prepared to provide a variety of essential services for their clients with the compassion, sensitivity and understanding necessary to provide care when needed and independence when not. Beyond the medical training provided, this course will ensure students have full understanding of the assisted living environment.
Program Objectives
After completing this program, learners will be able to:
Describe long-term care in terms of the target populations, environment, care options, general costs, services, and regulations
Describe the physiological, psychological, and sociological changes related to aging
Describe memory care needs and options for individuals with diseases and disorders
Explain proper procedures for infection control in a home or residential environment
Explain the proper procedures for performing basic housekeeping procedures
Explain procedures and strategies for planning, purchasing, and serving food
Explain the proper procedures for safely assisting an individual in activities of daily living
Explain procedures for preventing fluid overload and dehydration
Explain proper procedures for applying a variety of warm and cold applications
Describe important considerations and practices for offering activities and programs commonly in assisted living environments
Explain procedures involved in caring for individuals with special needs such as cancer, immunosuppressive disorders, mental health issues, substance abuse disorders, specimen collections, changing dressings, testing blood glucose, administration of medication, and performing other types of common specialized care
Describe effective and appropriate care of an individual who is dying
Explain rehabilitative therapies for individuals in a residential environment
Explain common preoperative and postoperative care procedures
Certification
There are several National Certification exams that are available to students who successfully complete this program:
- National Healthcareer Association (NHA) Certified Clinical Medical Assistant (CCMA) Exam
- National Workforce Career Association (NWCA) Assisted Living Technician (CALT) Exam


Note: Inclusion of National Certification exam vouchers vary from school and payment / finance method. To check if they are included, you may message any of our advisors through any of our available channels here
Financial Aid
Grants (Military)

MyCAA for Eligible US Military Spouses
MyCAA is a $4000 education grant for spouses of service members on active duty in paygrades E1-E5, W1-W2, O1-O2. Spouses married to members of the National Guard and Reserves in the same paygrades, in title 10 orders, are also eligible.
MyCAA covers: tuition, externship and national certification exam vouchers
Our university partners provide, as job aids, at no extra cost: books / workbooks, laptop, mentor support, 12 mos subscription to CampusEd, job placement assistance.
To see if you qualify, message us here
Army Credentialing Assistance

The Army Credentialing Assistance (CA) program is a government-instituted training and education program that provides a grant of up to $4,000 to eligible soldiers. The grant can be used to enroll in more than 1,600 industry-recognized off-duty career-training certificate programs, licensure exams, and academic or vocational credentials, and even re-certification. It was first made available in October 1, 2019 to the Fort Hood, Fort Campbell, Fort Carson, Fort Drum, Fort Riley, and JBLM bases. As of January 1, 2020, the program is available to all installations.
To see if you qualify, email us here
Grants (Non Military)

We have partnered with private institutions to provide assistance to qualified students. The Workforce Grant is in place to help reinvigorate the workforce amidst the ongoing pandemic. If qualified, a student may receive up to 50% of tuition assistance.
To see if you qualify, message us here
Payment Plans

Zero Interest Monthly Payment Plans

Payment plans are available for any student at zero interest. This option is available for every university partner. Click here for a complete list.
See where this program is available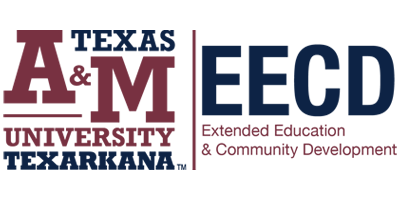 Texas A&M University - Texarkana