Real Estate Law Professional
Overview
Real Estate law defines the elements and principles essential to the buying and selling real property. Real Estate refers not only to a piece of land, but the buildings on it, the natural resources crops, water, minerals that come with it, as well as the various interests associated with it. Far from a simple transaction, Real Estate law governs the procedures surrounding the titles to and conveyance of real property. Real Estate law also governs various substantive issues related to housing discrimination, housing credit discrimination, and community reinvestment. At a more practical level, however, Real Estate law defines the appraisal, finance and regulatory issues that cover the sale and transfer of real property as well as the licensing requirements of brokers and agents that operate within the confines of these transactions.
This program takes an interdisciplinary and practice-oriented approach to real estate transactions, covering land transfers, mortgage law, and selected topics such as the structure and law of real estate transactions, including agreements of sale, title and survey matters, leasing, financing, easements, and development rights. Learners will discover the importance of legal descriptions of the property, deeds, encumbrances and liens as well as the distinctions between real and personal property.
This program will examine the real estate finance transaction from a practitioner's viewpoint and will cover the laws governing and normal documentation utilized in a real estate finance transaction, negotiation skills, title insurance, remedies, and other facets of a real estate secured loan. As an introduction to Real Estate Law, this course offers learners a fundamental understanding of property rights, principles of land ownership, sale, financing and conveyance, contracts, liens, mortgage financing, deeds, mortgages or deeds of trust, settlement concepts, leasing, and other property concepts.
Program Objectives
After completing this program, learners will be able to:
Examine real estate principles
Prepare a real estate listing agreement
Prepare a real estate sales agreement
Draft an addendum to a real estate sales agreement
Prepare documents associated with title
Prepare deed documents
Prepare mortgage documents
Prepare documents associated with closing a real estate deal
Prepare documents associated with lease agreements
Prepare real estate arbitration and litigation documents
Prepare documents associated with foreclosures
Research real estate issues
Examine ethical issues in real estate
Use Microsoft Office®
Certification
Financial Aid
See where this program is available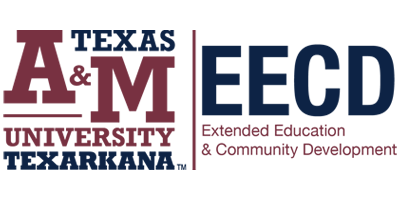 Texas A&M University - Texarkana
Payment Options
No Payment options for this school yet.