Legal Writing Specialist
Overview
The Legal Research & Writing program is designed to introduce students to legal thought, writing styles and research methods used in the profession every day. Learners will be introduced to various methods used to solve clients' problems by using effective research techniques, accurate and in-depth legal analysis, and the clear and concise written and oral communication that are paramount to the legal profession. As these skills can only improve with a great deal of practice, this course offers the foundation from which students can build on these skills for years to come.
For individuals looking toward law school or who are interested in the paralegal profession, this program offers an incredibly useful and realistic look into the actual work that lawyers and legal professionals do every day. Using a problem-solving approach, learners will use the tools and techniques introduced to represent a fictional client and provide the clients with legal advice. Participants will learn essential skills of successful lawyers, including researching legal authorities, applying the law to a client's situation, and communicating that analysis both in writing and verbally.
This program is designed to provide learners with a solid working knowledge of the tools available in law libraries, including both state and federal primary and secondary materials. Learners will find, analyze, and solve problems in the legal world. In addition, participants will adapt the research material into legal memoranda, briefs and other useful work product while communicating the results in a competent and ethical manner.
Program Objectives
After completing this program, learners will be able to:
Analyze case law
Analyze enacted law
Analyze ethical issues related to research
Analyze the facts in a case
Apply professional writing styles appropriate for legal communication
Classify legal research sources
Compare researched cases with client cases
Describe the main products of legal research
Differentiate mandatory authority from persuasive authority
Prepare other legal documents
Research case law
Research enacted law
Summarize research practices used by a paralegal
Use secondary sources as part of legal research
Validate case law using a citator
Write a case brief
Write an internal memorandum of law
Use Microsoft Office®
Certification
Financial Aid
See where this program is available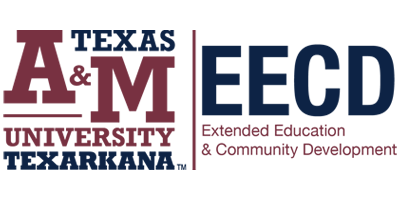 Texas A&M University - Texarkana