CompTIA Project+
Overview
Overview

CompTIA Project+ is ideal for IT professionals who need to manage smaller, less complex projects as part of their other job duties but still have foundational project management skills. Project+ is more versatile than other certifications because it covers essential project management concepts beyond the scope of just one methodology or framework.
The CompTIA Project+ examination is designed for business professionals who coordinate or manage small-to-medium-size projects, inside and outside of IT. The exam certifies the knowledge and skills required to manage the project life cycle, ensure appropriate, communication, manage resources, manage stakeholders, and maintain project documentation. The successful candidate will have the knowledge and skills required to:
• Manage the project life cycle
• Ensure appropriate communication
• Manage resources and stakeholders
• Maintain project documentation


Learning Outcomes
PROJECT BASICS
Summarize the properties of project, phases, schedules, roles and responsibilities, and cost controls, as well as identifying the basic aspects of Agile methodology.

PROJECT CONSTRAINTS
Predict the impact of various constraint variables and influences throughout the project and explain the importance of risk strategies and activities.


COMMUNICATION & CHANGE MANAGEMENT
Understand appropriate communication methods of influence and use change control processes within the context of a project.


PROJECT TOOLS & DOCUMENTATION
Compare and contrast various project management tools and analyze project and partner-centric documentation.
Certification
After completing this program, learners will have the opportunity to take the leading national/industry-recognized certification exam(s) essential to entry-level employment in this fast-growing field.
CompTIA Project+ (PK0-004)
Note: Inclusion of National Certification exam vouchers vary from school and payment / finance method. To check if they are included, you may message any of our advisors through any of our available channels here
Financial Aid
See where this program is available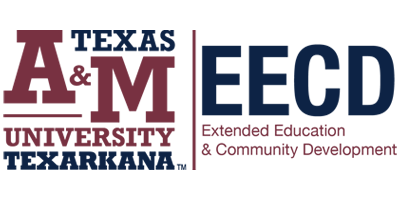 Texas A&M University - Texarkana