CompTIA Cloud+
Overview
Your CompTIA Cloud+ Certification Training Solution
Ensure you are 100% ready on test day with comprehensive online training for Cloud+, only from CompTIA. CertMaster Learn is interactive and self-paced, and combines instructional lessons with assessments, videos, and performance-based questions to help you prepare for your certification exam and career in IT.

Included in CertMaster Learn for Cloud+:
• 100% coverage of exam objectives that focus on job roles
• Over 30 hours of engaging content
• 13 lessons with interactive Performance-Based Questions
• 130 practice questions with immediate feedback
• 90-question final assessment simulates the test experience
Exclusive CertMaster Learn features that help you nail the material and ace your exam:
• Countdown calendar to keep you on pace
• Narrative instruction, images, videos, and games to keep you engaged
• Achievement badges, flashcards and a personalized dashboard to track progress
• PBQs and practice questions show what you've mastered and what to revisit

CompTIA CertMaster Labs for Cloud+ (CV0-003) enable hands-on practice and skills development using real equipment and software accessed through a remote, browser-based lab environment. Aligned with Official CompTIA courseware and the CompTIA Cloud+ exam objectives, CertMaster Labs make it easy for learners to practice and apply their skills in real workplace scenarios in preparation for the certification exam.
Graded Hands-on Practice with CertMaster Labs for Cloud+ (CV0-003)
All lab activities within the CompTIA Cloud+ course include gradable assessments, offer feedback and hints, and provide a score based on learner inputs, providing an accurate assessment of a learner's ability to correctly and efficiently perform tasks. There are two types of labs in the course:
• Assisted Labs guide the learner step-by-step through tasks, offering assessment and feedback throughout a 10-15 minute experience, allowing the learner to correct any misunderstandings as they proceed through the activity.
• Applied Labs present a series of goal-oriented scenarios in a 20-30 minute experience covering multiple topics, scoring the learner's work at the end of the activity based on their ability to successfully complete each scenario. As a result, learners are forced to think critically about how to approach problems without a prescribed set of steps.
Certification
After completing this program, learners will have the opportunity to take the leading national/industry-recognized certification exam(s) essential to entry-level employment in this fast-growing field.
Note: Inclusion of National Certification exam vouchers vary from school and payment / finance method. To check if they are included, you may message any of our advisors through any of our available channels here
Financial Aid
See where this program is available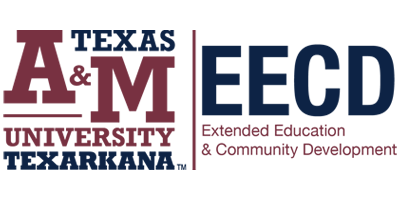 Texas A&M University - Texarkana