Adobe Design Suite
Overview
Gain the skills and hands-on experience necessary for visual design using Adobe Photoshop, graphic design using Adobe Illustrator, and print and digital media publication using Adobe InDesign. With this program, Learners will discover the endless creative possibilities and design tools in these essential Adobe applications. Whether in graphic design, visual media or other related field, the need for learners who can use these applications regularly to accomplish creative and business tasks is endless. Applications for marketing, web design and development, print media and other digital arts are as boundless as they are exciting.
This program takes Learners through the ins and outs of these 3 essential Adobe applications to ensure a professional level of proficiency in all 3 applications. Learners will gain the skills and expertise necessary to navigate each application, perform simple and complex functions, automate various items and understand how to put these tools to use for themselves, colleagues or clients. Adobe Certified Professional certification is achievable in all 3 disciplines as Learners make their way through this comprehensive program that includes hands-on labs to sharpen your skills.
Certification
After completing this program, learners will have the opportunity to take the leading national/industry-recognized certification exam(s) essential to entry-level employment in this fast-growing field.
Adobe Certified Professional in Visual Design using Adobe Photoshop®
Adobe Certified Professional in Graphic Design and Illustration using Adobe Illustrator®
Adobe Certified Professional in Print & Digital Media using Adobe InDesign®
Learners who complete this program are eligible to participate in an optional volunteer externship opportunity with a local company/agency/organization whose work aligns with this area of study in order to gain valuable hands-on experience. As learners progress through their eLearning program, an Externship Coordinator will reach out to coordinate placement.
Note: Additional documentation including health records, immunizations, drug-screening, criminal background checks, etc. may be required by the externship facility.
Financial Aid
Grants (Military)

MyCAA for Eligible US Military Spouses
MyCAA is a $4000 education grant for spouses of service members on active duty in paygrades E1-E5, W1-W2, O1-O2. Spouses married to members of the National Guard and Reserves in the same paygrades, in title 10 orders, are also eligible.
MyCAA covers: tuition, externship and national certification exam vouchers
Our university partners provide, as job aids, at no extra cost: books / workbooks, laptop, mentor support, 12 mos subscription to CampusEd, job placement assistance.
To see if you qualify, message us here
Army Credentialing Assistance

The Army Credentialing Assistance (CA) program is a government-instituted training and education program that provides a grant of up to $4,000 to eligible soldiers. The grant can be used to enroll in more than 1,600 industry-recognized off-duty career-training certificate programs, licensure exams, and academic or vocational credentials, and even re-certification. It was first made available in October 1, 2019 to the Fort Hood, Fort Campbell, Fort Carson, Fort Drum, Fort Riley, and JBLM bases. As of January 1, 2020, the program is available to all installations.
To see if you qualify, email us here
Grants (Non Military)

We have partnered with private institutions to provide assistance to qualified students. The Workforce Grant is in place to help reinvigorate the workforce amidst the ongoing pandemic. If qualified, a student may receive up to 50% of tuition assistance.
To see if you qualify, message us here
Payment Plans

Zero Interest Monthly Payment Plans

Payment plans are available for any student at zero interest. This option is available for every university partner. Click here for a complete list.
See where this program is available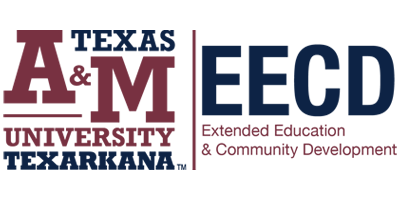 Texas A&M University - Texarkana