Photography Professional with Adobe Photoshop®
Overview
In order to be a successful photographer, it is important to understand the camera, lenses, concepts related to light and exposure, the digital workspace, and photo editing using computer software. Professional photographers especially must understand how to print and display their photos, how to organize a large number of photographs, and how to store them securely. Excellent photographers understand how to use light and design theory to create the desired image for a specific purpose. This program designed to teach digital photography skills to those seeking to become successful photographers.
The photography industry is expected to grow 3 percent from 2014 to 2024. Photography professionals can use their artistic and technical skills to help any photography business grow, including their own. With the addition of Adobe Photoshop®, this program ensures learners have the technical skills to enhance their digital projects even further, editing and altering photos in a way that ensure clients are pleased with the work
Program Objectives
After completing this program, learners will be able to:
Describe a career as a professional photographer including the different niches
Explain the use of the various camera types and controls
Describe the characteristics and use of various lenses
Explain the physics of light and exposure in photography
Identify the various equipment and workflow strategies needed by the professional photographer
Explain basic image edition concepts
Describe equipment, supplies, and techniques used to print and display photographs
Describe effective strategies commonly used to organize and store images
Describe the qualities of light are used to create desired image effects
Explain basic photograph design concepts and techniques
Identify major people and milestones in the history of photography
Explain the different types of business structures common for professional photographers
Explain the different components of a business plan for a photography business
Explain how a professional photography can brand a photography business endeavor and how effective branding can help the photography business
Explain the different components of a marketing plan for a photography business
Explain common ways that a professional photographer can use social media to advance a photography business
Explain the concepts related to costs and pricing in a photography business
Detail the important considerations and legal and ethical principles related to the required contracts for a photography business
Learn the foundational skills needed to effectively communicate using digital media tools
Learn to use Adobe Photoshop®
Use Microsoft Office®
Certification
There is a National Certification exam available to students who successfully complete this program:
Adobe Certified Associate (ACA) Exam for Visual Communication Using Adobe Photoshop (PS)
Microsoft Office Specialist (MOS) Certification Exam
Note: Inclusion of National Certification exam vouchers vary from school and payment / finance method. To check if they are included, you may message any of our advisors through any of our available channels here
Financial Aid
Grants (Military)

MyCAA for Eligible US Military Spouses
MyCAA is a $4000 education grant for spouses of service members on active duty in paygrades E1-E5, W1-W2, O1-O2. Spouses married to members of the National Guard and Reserves in the same paygrades, in title 10 orders, are also eligible.
MyCAA covers: tuition, externship and national certification exam vouchers
Our university partners provide, as job aids, at no extra cost: books / workbooks, laptop, mentor support, 12 mos subscription to CampusEd, job placement assistance.
To see if you qualify, message us here
Army Credentialing Assistance

The Army Credentialing Assistance (CA) program is a government-instituted training and education program that provides a grant of up to $4,000 to eligible soldiers. The grant can be used to enroll in more than 1,600 industry-recognized off-duty career-training certificate programs, licensure exams, and academic or vocational credentials, and even re-certification. It was first made available in October 1, 2019 to the Fort Hood, Fort Campbell, Fort Carson, Fort Drum, Fort Riley, and JBLM bases. As of January 1, 2020, the program is available to all installations.
To see if you qualify, email us here
Grants (Non Military)

We have partnered with private institutions to provide assistance to qualified students. The Workforce Grant is in place to help reinvigorate the workforce amidst the ongoing pandemic. If qualified, a student may receive up to 50% of tuition assistance.
To see if you qualify, message us here
Payment Plans

Zero Interest Monthly Payment Plans

Payment plans are available for any student at zero interest. This option is available for every university partner. Click here for a complete list.
See where this program is available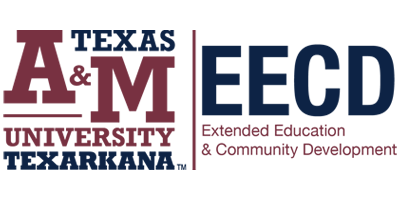 Texas A&M University - Texarkana