Mental Health Technician Specialist
Overview
This training program combines a two course training track:
Abnormal Psychology
Mental Health Technician
Under the direction and supervision of a psychiatric nurse, psychologist or psychiatrist, as a mental health technician you provide care to mentally ill and emotionally disturbed patients. Your specific care duties might include monitoring patient behaviors, emotions and physical conditions; recording patient statistics, such as temperature and blood pressure; administering medications; providing direct personal interaction with patients; encouraging patients to take part in social activities; helping patients maintain personal hygiene and leading therapy sessions. You also confer with superiors about patients and assist with the implementation of treatment plans.


Abnormal Psychology
In the same way that psychology offers important insights in terms of human behavior and experience, so does the sub-field known as abnormal psychology. Our Abnormal Psychology course will introduce psychopathology and changing views of mental illness. We examine impairments in brain functions and social processes and how this affects everyday life. Our course explores disorders of childhood, mood disorders, psychoses, schizophrenia, sexuality, eating, and anxiety disorders. By taking this course, you will discover the many faces of abnormal psychology and will be challenged to define what is normal and abnormal.
After completing this course, you should be able to:
Identify components of psychopathology and neuroscience approaches to treating mental illness
Recall symptoms and behaviors associated with psychological disorders, childhood disorders, mood disorders, and suicide
Recognize how stress, trauma, and anxiety affect psychopathology
Define characteristics of eating, sexuality, and addictive disorders
Identify traits associated with schizophrenia, personality, and neurocognitive disorders
---
Mental Health Technician
This Mental Health Technician course provides a solid background in mental health so you can work comfortably with clients who exhibit both effective and maladaptive behaviors. Nurses, case managers, psychiatric technicians, direct care providers, and other health care professionals will increase their awareness and understanding of a holistic view of mental health care with this comprehensive online training program. A variety of therapies and treatments are explored to assist in dealing with psychological or psychosocial problems, such as substance use conditions, medical illnesses, developmental delays and disabilities, and social stressors such as poverty, domestic violence, and homelessness.
After completing this course, you should be able to:
Recall the history and current trends of mental healthcare
Name the characteristics of common psychiatric disorders
Define human behavior and different elements affecting it
Identify methods for assisting those suffering from loss of life
Recognize legalities related to the mental health office
Certification
Financial Aid
See where this program is available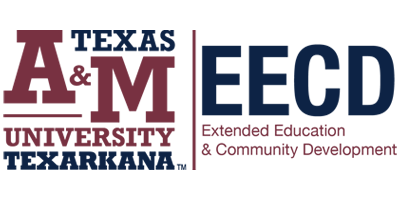 Texas A&M University - Texarkana
Payment Options
No Payment options for this school yet.