Senior Professional in Human Resources (SPHR)
Overview
HRCI Description
To keep pace with changing business environments, new technologies, and current employee needs, human resources professionals must have a thorough understanding of the topics and issues shaping today's workplace. This series of courses addresses a range of key issues, "hot topics," and trends, including in-demand benefits, flexible work arrangements, and inclusive workspaces.
Creating a safe, collaborative workplace where employees feel welcome and supported requires human resources professionals to face some difficult issues and challenges. In this bundle of courses, you'll learn about current issues your employees may be facing and best practices for promoting employee well-being. With a deeper understanding of potential issues that may arise, you'll be better equipped to provide guidance, policies, and resources to help employees thrive.

Courses Included in this Bundle
• HR Hot Topic: Buzzworthy Benefits
• HR Hot Topic: Diversity and Inclusion in the Workplace
• HR Hot Topic: Employee Classification
• HR Hot Topic: Flexible Work Arrangements
• HR Hot Topic: Handling Workplace Violence
• HR Hot Topic: Marijuana and the Workplace
• HR Hot Topic: Pay Equity
• HR Hot Topic: Promoting Employee Well-being
• HR Hot Topic: Recruiting Multi-Generational Employees
• HR Hot Topic: The Future of Work

SPHR® Exam Prep Course Description
This completely online and self-paced, five-module Human Resources management course provides comprehensive preparation for the Senior Professional in Human Resources (SPHR®) certification exam. The course includes exam-taking tips, a detailed diagnostic test, practice questions at the end of each module, and a full-length, 175-question practice exam. A total of 350 practice questions address the five knowledge areas covered in the SPHR® exam.
Learning Outcomes:
• Answer SPHR exam questions on leadership and strategy
• Answer SPHR exam questions on talent planning and acquisition
• Answer SPHR exam questions on learning and development
• Answer SPHR exam questions on total rewards
• Answer SPHR exam questions on employee relations and engagement

Certification
After completing this program, learners will have the opportunity to take the leading national/industry-recognized certification exam(s) essential to entry-level employment in this fast-growing field.
Note: Inclusion of National Certification exam vouchers vary from school and payment / finance method. To check if they are included, you may message any of our advisors through any of our available channels here
Financial Aid
See where this program is available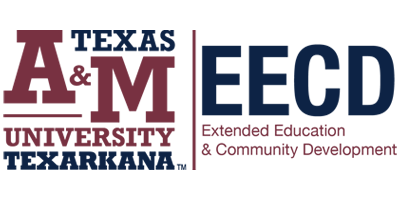 Texas A&M University - Texarkana