Marketing Professional
Overview
No matter how great the product or how brilliant the management, no good business can succeed without a sound and effective marketing strategy. Professionals in this field understand consumers, how to reach consumers and how to put a product in the best light possible for sales. Anyone can master the fundamentals of business and management, but it's important to sustain that business by translating your skills into sales through marketing. Successful sales initiatives require sound marketing strategy to effectively explain the benefits of your product or service to exactly the customers who will keep your business going for years to come.
The Marketing program outlines for students current theories of marketing, their effective application and concepts important to marketing goods and services, identifying and further defining target customers, targeting those customers and really reaching them through your messaging from both a domestic and global perspective. Learners will explore the elements of market research, identifying target customers, branding, pricing, developing product offers, and developing marketing communications for various distribution channels. Students will examine marketing critically from the perspective of the consumer, the overall economy, and technology as well as the legal and ethical issues that arise to ensure responsible marketing.
This program offers learners a view of the principle areas of marketing. It explores the factors influencing how marketing decisions are made, including the impact of marketing decisions on an organization and its customers. Learners will gain a working knowledge of practical marketing and business vocabulary. Additionally, participants will analyze today's global, highly competitive marketplace and evaluate how the actions of competitors influence marketing decisions.
Program Objectives
After completing this program, learners will be able to:
Evaluate the primary components of a marketing plan from strategic, functional, and operational perspectives
Analyze how the characteristics of the business environment can impact marketing decisions
Analyze the possible impacts of marketing research on a business plan
Evaluate how consumer characteristics and behavior affect marketing strategies
Compare B2B and consumer markets
Compare various considerations in product and services marketing
Analyze how integrated marketing communications (IMCs) are developed and implemented
Analyze the considerations and process of creating a pricing strategy
Distinguish marketing channel options, considerations, and interactions
Use Microsoft Office®
Certification
Financial Aid
See where this program is available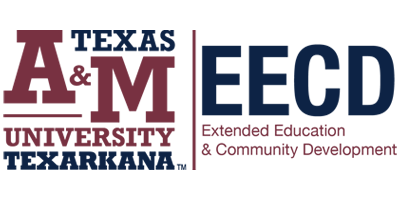 Texas A&M University - Texarkana