Massage Therapy (500 Hours)
Overview
This state-of-the-art program is delivered in a blended curriculum capturing the best of the instructor-supervised online course experience as well as instructor-based hands-on training. Students will be prepared for state licensure and professional practice. Comprehensive bioscience and theory courses provide students with the necessary knowledge to apply to the direct hands-on massage techniques that are studied. The faculty instructing this program consists of veteran therapists and educators that have a passion to share this exciting body of work.
The Program is broken into 2 Modules. Module I is delivered online in a state-of-the-art Learning Management System available on any device and includes embedded e-books and apps. Module I is Mentor/Instructor led and the program encourages interaction between students and interaction between Instructor/Mentor and student. Module II is hands-on and conducted at an approved external instructional site at a local spa or massage clinic.
Note: Program comes with guaranteed employment.
Certification
Upon successfully completing this 500-hour course, you will be eligible to take the MBLEx National Exam and apply for state licensure.
Note: Inclusion of National Certification exam vouchers vary from school and payment / finance method. To check if they are included, you may message any of our advisors through any of our available channels here
Financial Aid
Grants (Military)

MyCAA for Eligible US Military Spouses
MyCAA is a $4000 education grant for spouses of service members on active duty in paygrades E1-E5, W1-W2, O1-O2. Spouses married to members of the National Guard and Reserves in the same paygrades, in title 10 orders, are also eligible.
MyCAA covers: tuition, externship and national certification exam vouchers
Our university partners provide, as job aids, at no extra cost: books / workbooks, laptop, mentor support, 12 mos subscription to CampusEd, job placement assistance.
To see if you qualify, message us here
See where this program is available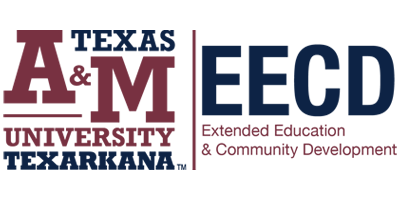 Texas A&M University - Texarkana
Payment Options
No Payment options for this school yet.