Six Sigma Green Belt (CSSGB) Specialist
Overview
Six Sigma specialists are tasked with supporting the project lead and provides a stepping stone to this advanced classification as well. Successful participants in this program will be poised to work on small, defined Six Sigma projects within an organization, requiring less oversight by the assigned manager. This ability to free up supervisory time reduces costs and increases productivity for entire projects, which presents significant value to both current and prospective employers. Whether in healthcare, finance, government, manufacturing or any other industry, Six Sigma Green Belt training is ideal for current professionals looking toward advancement in their current position as well as individuals looking to gain employment with any firm that utilizes these concepts and techniques.
This program walks learners through key foundational Six Sigma information, guides learners through the five steps of the DMAIC methodology, and demonstrates how a Six Sigma approach can benefit organizations in several, diverse industries or business sectors. Course assignments detail the tools and skills learners will implement as they apply a Six Sigma approach to process improvement activities, and show practitioners how they can contribute as important members of improvement teams. Throughout the course, learners will be tested on their understanding and comprehension of course topics through challenging exercises, interactive games, and case study assignments. Each module also includes comprehensive quizzes and tests that learners can use to gauge their progress and prepare for each of the two 50-question practice exams at the course end, as well as summaries and study guides that can be used for review. Video segments from subject matter experts also supplement the course material, to provide real-world examples and enhanced understanding of important concepts and best practices.
Program Objectives
After completing this program, learners will be able to:
Justify the value of Six Sigma metrics
Analyze customer information within a potential Six Sigma project
Apply the design for Six Sigma (DFSS) process
Apply theories of team dynamics to improve Six Sigma process
Apply the Define-Measure-Analyze-Improve-Control (DMAIC) process
Generate process management documentation
Analyze the effects of statistical process control (SPC) on performance Analyze process capability in the context of performance
Apply design of experiments (DOE) to a potential project
Certification
There are several National Certification exams that are available to students who successfully complete this program:
American Society for Quality (ASQ) Certified Six Sigma Green Belt (CSSGB) Exam


The Six Sigma Green Belt certification requires 3 years of work experience in one or more areas of the Six Sigma Green Belt Body of Knowledge.
Work experience must be in a full time, paid role. Paid intern, co-op or any other course work cannot be applied

Microsoft Office Specialist (MOS) Certification Exam
Note: Inclusion of National Certification exam vouchers vary from school and payment / finance method. To check if they are included, you may message any of our advisors through any of our available channels here
Financial Aid
Grants (Military)

MyCAA for Eligible US Military Spouses
MyCAA is a $4000 education grant for spouses of service members on active duty in paygrades E1-E5, W1-W2, O1-O2. Spouses married to members of the National Guard and Reserves in the same paygrades, in title 10 orders, are also eligible.
MyCAA covers: tuition, externship and national certification exam vouchers
Our university partners provide, as job aids, at no extra cost: books / workbooks, laptop, mentor support, 12 mos subscription to CampusEd, job placement assistance.
To see if you qualify, message us here
Army Credentialing Assistance

The Army Credentialing Assistance (CA) program is a government-instituted training and education program that provides a grant of up to $4,000 to eligible soldiers. The grant can be used to enroll in more than 1,600 industry-recognized off-duty career-training certificate programs, licensure exams, and academic or vocational credentials, and even re-certification. It was first made available in October 1, 2019 to the Fort Hood, Fort Campbell, Fort Carson, Fort Drum, Fort Riley, and JBLM bases. As of January 1, 2020, the program is available to all installations.
To see if you qualify, email us here
Grants (Non Military)

We have partnered with private institutions to provide assistance to qualified students. The Workforce Grant is in place to help reinvigorate the workforce amidst the ongoing pandemic. If qualified, a student may receive up to 50% of tuition assistance.
To see if you qualify, message us here
Payment Plans

Zero Interest Monthly Payment Plans

Payment plans are available for any student at zero interest. This option is available for every university partner. Click here for a complete list.
See where this program is available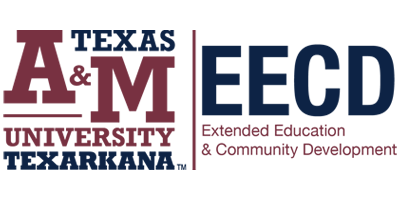 Texas A&M University - Texarkana