Six Sigma Black Belt (CSSBB) Professional
Overview
The Six Sigma Professional program is designed for high-performance employees and leaders of business improvement projects. Whether in healthcare, finance, government, manufacturing or any other industry, Six Sigma Black Belt training is ideal for current professionals looking toward advancement in their current position as well as individuals looking to gain employment with any firm that utilizes these concepts and techniques. Experienced professionals who are able to master these techniques and gain certification in Six Sigma Black Belt are in significant demand by employers looking to ensure the most efficient use of their resources.
This advanced-level program guides learners through elemental Six Sigma material before diving into each of the five DMAIC stages in detail. Specific instruction about the role of the Black Belt in each stage, as well as help in transitioning between each of the stages, is explained by practicing professionals and training experts in Six Sigma preparation and application.
Throughout the program, participants will be tested with challenging exercises, case studies, and interactive games, to ensure their proficiency and mastery of Six Sigma concepts. Additional resource lists and web links will provide learners with ancillary material that can be explored to augment their understanding of important course elements. Progress and aptitude is gauged in comprehensive quizzes and tests at the end of each module, while requisite knowledge, understanding, and integration ability is assessed through three concluding practice exams that mirror the multiple-choice and essay questions learners will see when they test for their certification.
Program Objectives
After completing this program, learners will be able to:
Apply the Lean Six Sigma (LSS) model to create breakthrough in profitability and growth in a business situation
Manage projects by defining metrics and following the DMAIC (define, measure, analyze, improve, and control) methodology
Design effective teams to execute projects using the tools and techniques of Lean Six Sigma
Employ the sequence of the Define-Measure-Analyze-Improve-Control (DMAIC) problem solving methodology
Implement a sustainable process breakthrough using the Define-Measure-Analyze-Improve-Control (DMAIC) methodology
Differentiate Define-Measure-Analyze-Improve-Control (DMAIC) and Design for Six Sigma (DFSS) frameworks with respect to customer needs
Analyze a business process using different types of tools and techniques relevant to the Lean Six Sigma methodology
Determine how to enroll the executive management in the journey of change associated with the Lean Six Sigma (DMAIC or DFSS) initiative
Determine how to sustain process breakthrough improvements in the control phase of the Lean Six Sigma initiative during the process owner handover
Certification
Students should have or be pursuing a high school diploma or GED.
There are several National Certification exams that are available to students who
successfully complete this program:

American Society for Quality (ASQ) Certified Six Sigma Black Belt (CSSBB) Exam
NOTE: Six Sigma Black Belt requires 2 completed projects with signed affidavits OR 1 completed project with a signed affidavit and 3 years of work experience in one or more areas of the Six Sigma Body of Knowledge.
Candidates do NOT need to be a Certified Six Sigma Green Belt.
Financial Aid
See where this program is available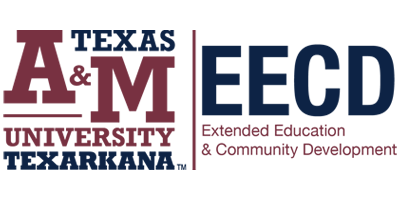 Texas A&M University - Texarkana